STORAGE AND DISTRIBUTION SERVICE Customer Login
Expo World Logistics provide a complete pick/pack, storage and distribution service from our warehouse in Edenbridge, conveniently located on the Kent, Surrey and Sussex borders.
Our pick/pack services are facilitated by our web based e-fulfilment IT system, which allows customers to log on and view their current stock, pick for dispatch and view previous stock transactions. We can provide tailored reporting on a weekly, monthly or annual basis to suit their business requirements.
We offer palletised storage space, on a storage only basis and/or an order distribution service to UK, Europe and worldwide markets, through our own freight forwarding department.
Our warehousing and distribution customers benefit from:
An efficient and reliable hands on service
Order handling and processing service
A full stock inventory, booking and tracking system
Trailer and container offload
Turn around trailer offload and distribution (with next day UK delivery)
UK, European and worldwide distribution
Time sensitive and special delivery services
Collection and delivery services throughout the UK
Specialist packing, branded packaging and a re-packing service.
CLIENT TESTIMONIALS
"We have now been using Expo to store, pick and pack our products for just over a year and we are extremely pleased with the service they give us. The change-over from our previous logistics company went very smoothly and since then the service provided by Expo has continued to exceed our original expectations. The online stock booking and delivery tracking is an excellent system, which runs very smoothly, along with the reporting information available. This information has transformed the way we are able to monitor our products, many of which have short shelf-lives. We have found that stock wastage has been reduced and customer satisfaction has improved over the time we have been with Expo"

– Durst Image Technology UK Ltd.
Call the LOGISTICS team now: +44 (0) 1732 866881
We were asked by a client to assist them with a reactive storage solution for over 200 pallets to enable them to free up space and implement changes to their own warehouse space and offices. We immediately put a plan in action to relocate the pallets, label, itemise and store as quickly as possible.
Part of our ongoing brief is to assist the client in pick and packing from their stock and return numbered pallets back to them on a daily basis. Since starting this project, the number of pallets has now grown to over 300.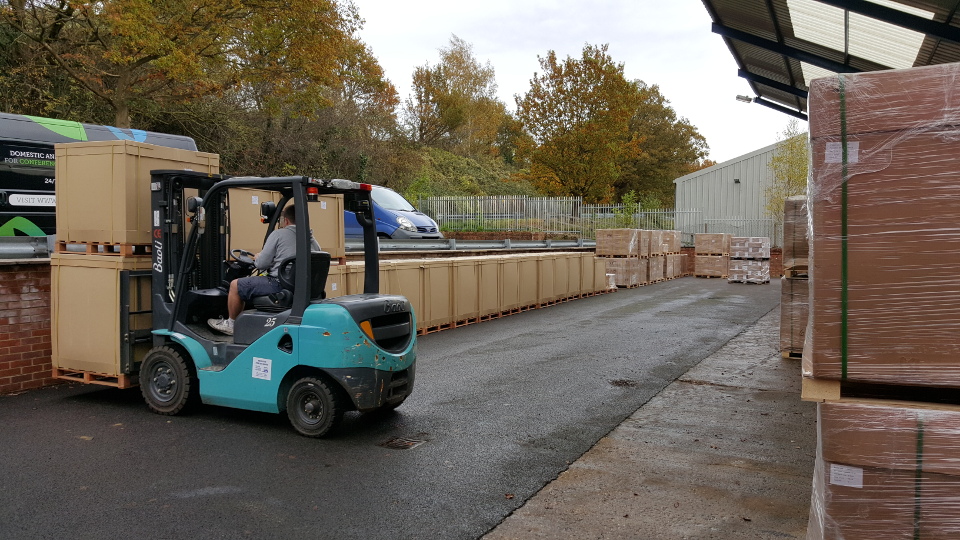 Expo World Logistics news
Expo World Logistics remain open to support our Life Science customers. Read More
Expo world logistics deliver elephant to artist katie sollohub. @elephant_parade http://t.co/7Y7SvNNFlV