EXHIBITION SHIPPING AND event building
We offer a full exhibition shipping and storage service to any event, throughout the world. With our highly experienced team, fleet of vehicles and warehouses, we offer a fast, reliable, secure and competitively priced service. We provide a large range of services using our global resources and partners. Some of our services include:
By Road
Access to over 17000 trucks on the road and 60 warehouses
Groupage
Part loads
Full loads
Live tracking and monitoring
Specialist freight services (high value, temperature controlled, hazardous etc)
Regular distribution and courier services
By Sea
Daily scheduled departures
Full and part container loads
Global coverage
Onboard courier services for high value or sensitive products or documentation
By Air
Daily scheduled departures
Full and part charter
Global coverage
Onboard courier services for high value or sensitive products/documentation
By Storage
Access to over 60 warehouses worldwide
10 days free storage as standard included within our shipping prices (applies UK only)
Secured and monitored 24 hours a day
Competitively priced short/long term storage rates
Courier services, cargo insurance, carnets, tracking, secure packing and crating services.
We are contactable 24 hours a day during events and have a representative on site prior, during and after the show to assist with all aspects of your shipment.
Our standard services are as follows:
Collection
Delivery to stand
24 hour on site assistance
All paperwork and customs related documents prepared and submitted
All liason with on site handling agent for unloading, loading and storage of empty crates etc.
Supervised packing to free up your staff on stand (at extra cost)
All shipping labels provided for your convenience
Live tracking of your shipment
10 days free warehouse storage (UK only)
Clear and transparent pricing
Our mission – to give exemplary customer service using our worldwide resources, to provide a shipping service that offers excellent value for money, transparent pricing and added benefits to our customers.
CLIENT TESTIMONIALS
"I've been working with Glynn and his team for just over 3 years now and I can honestly say it's been an absolute pleasure. No job has been any trouble, no matter how small or large and they always go the extra mile to ensure that delivery and set up is done well within time. I would highly recommend Expo World Logistics for their professionalism, efficiency and attention to detail."

– Cofunds Ltd
Call the LOGISTICS team now: +44 (0) 1732 866881
ELEPHANT PARADE TOUR 2013/4
At Midnight on the 13th July 2013, a team of six from Expo World Logistics embarked on a 12 month tour of INTU shopping malls in the UK, with 34 life size baby elephant art sculptures, plinths, shop and enough merchandise to sell for a month at each venue.
Our first stop was Kings Cross station. We were given between 1am and 4:30am to unload, position and clean 13 elephants, before the public arrived for their daily commute and the press arrived for what would be the launch of the first elephant parade tour in the world.
The tour's first leg, INTU Watford shopping mall, was delivered overnight on Saturday the 21st July ready for trading on the Sunday. This was to be the only mall to have a Saturday night install, the remaining malls were packed up, loaded, driven and unloaded, installed and set up all on a Sunday night and we were given the target to be off the mall floor by 0730 on the Monday, ready for trading.
After 14 locations and 12 months we successfully completed the tour on the 27th July 2014. The elephants were kept in our warehouse for a further six weeks whilst they were found new homes through an online auction. We shipped and delivered these wonderful art sculptures, which we had become extremely fond of, to their new owners across the world, which included; Australia, Singapore, Nigeria and the UK.
Key facts
Total elephants – 34 full size
Community elephants – 84 (¼ size)
Locations – 14
Mileage covered on tour - 6676
Mileage covered elephants to/from UK artists – 4572
Total miles driven on project – 13472
Elephants moved on tour/promotional/press days – 960 times
Number of Expo staff used on tour - 11
Miles walked in total on tour - 969.3 (recorded on pedometers)
Vehicles used – 3 x Artic curtainsiders, 2 x 7.5t with tail lifts, 1 x Luton with tail lift and 1 x LWB van.
Shop and merchandise moved – 550 pallets and cages
Total weight of elephants carried on tour – 66,064 KG
LET'S PAINT A BRIGHTER FUTURE!
Elephant Parade® is a social enterprise and runs the world's largest art exhibition of decorated elephant statues. Created by upcoming and world-renowned artists, each elephant parade statue is a unique art piece. The life-sized, baby elephant statues are exhibited in international cities and create millions of smiles and raise awareness for the need of elephant conservation. Limited edition handcrafted replicas and a select range of products are created from the exhibition elephants. 20% of elephant parade net profits are donated to elephant welfare and conservation projects. Be part of it. www.elephantparade.com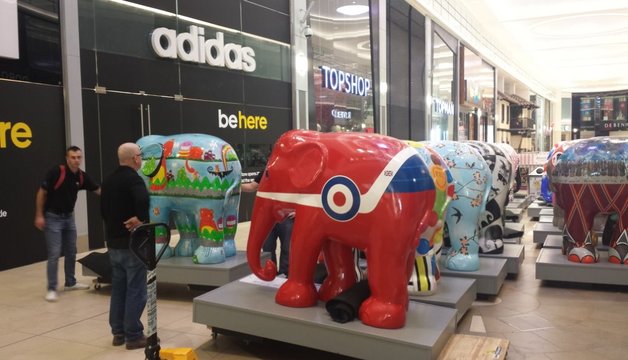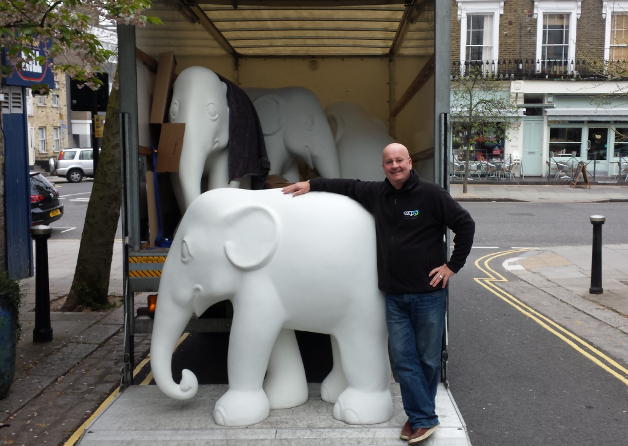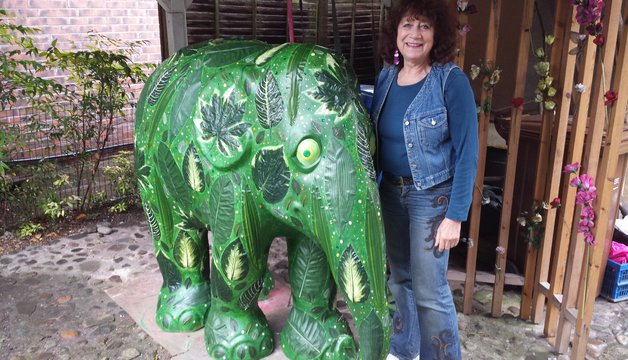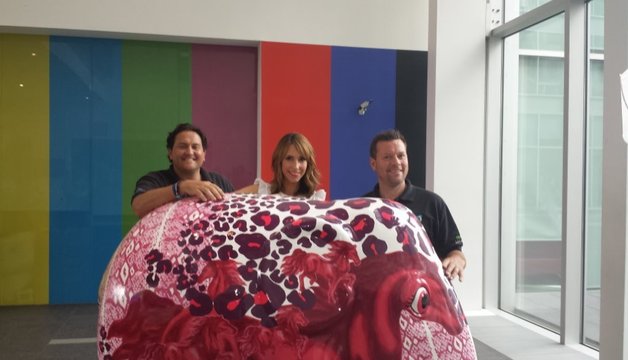 Expo World Logistics news
Expo World Logistics remain open to support our Life Science customers. Read More
Expo world logistics deliver elephant to artist katie sollohub. @elephant_parade http://t.co/7Y7SvNNFlV